Have you always dreamed of the day you roll up to an event in a G-Wagon? Do you want to get your hands on a luxury car for one night to impress some friends or VIPs? If so, then you need to learn all that you can about renting a G-Wagon.
Is it possible? Yes, it is! By finding the right luxury rental car service, you can have a Mercedes G Wagon in your possession for as long as you need it.
See below for an in-depth guide listing all of the reasons you should rent a G-Wagon and how you can do so.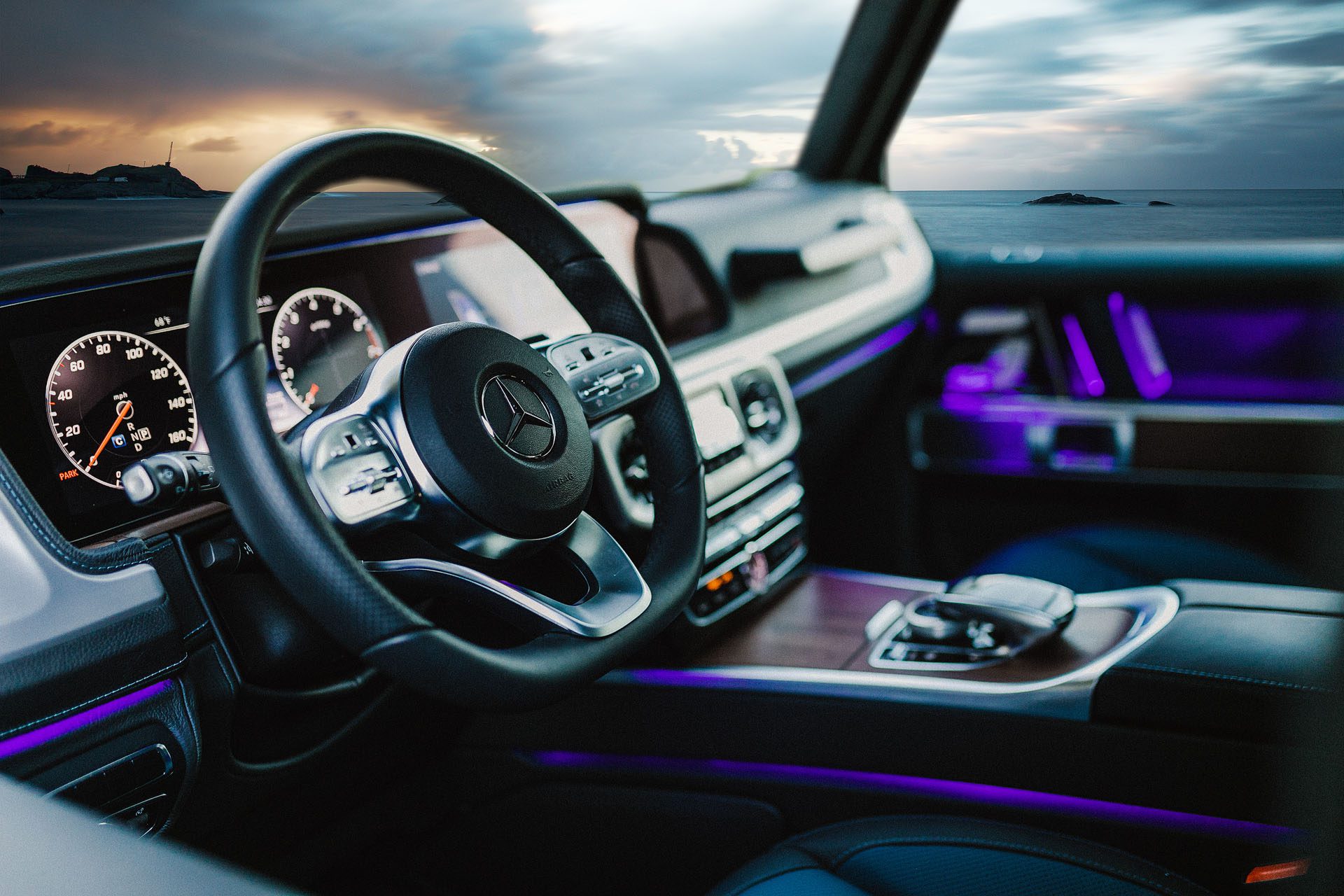 What Can a G-Wagon Offer You?
Most people drool over the hype surrounding the Mercedes Benz G-Wagon's aesthetic. They love the tough, rugged (yet luxurious) look that it offers as you stroll around Beverly Hills.
We're certainly not denying that as a fact! However, there is so much more to a G-Wagon than its looks. There is a reason it's been one of the most sought-after cars in the world for over 40 years.
First, the G-Wagon offers a ton of cabin space. This makes it the ideal choice for showing your VIPs around town, as everyone will have ample space while remaining close enough for meaningful conversation.
As soon as you and your passengers sit down inside, you'll be awestruck by the comfort and luxury inside of it. Everything is state-of-the-art. The driver can control virtually any feature of the car. The speakers are pristine, even the interior accent lighting will illuminate a dream-like stroll around downtown at night.
The G-Wagon certainly doesn't let up on performance, either. For example, the Mercedes G-Wagon G550s in our fleet has a 4.0-liter dual-turbocharged V8 engine that pumps out 416 horsepower and 450 lb-ft of torque. Talk about power!
You'll enjoy the smooth ride that the G-Wagon gives you and all of your guests for a night that you'll never forget!
Where Can You Find a Mercedes G Wagon Rental?
All of that's well and good, but can you find a place that will allow you to rent a Mercedes G Wagon? Yes, you can!
The trick is to find the right place to rent from. This will ensure that everything goes smoothly, that the G Wagon is in top-tier condition, and that you won't experience any setbacks while driving the G Wagon.
Take the time to research potential luxury car rentals to get a G Wagon from. We recommend using things like online reviews and customer references as your guide.
For online reviews, simply Google the name of the luxury car rental service that you're considering or read up on the customer testimonials on their website.
If you wish to go a bit more in-depth, then ask the service for the contact information of a client or two. Be sure to ask them a few questions, such as:
Was the client satisfied with the service they received?
Did they receive the G Wagon at the exact time they agreed to?
Was the service accommodating of the client's plans?
Was the G Wagon properly detailed before they took it for a drive?
You can also call the luxury car rental service directly and inquire about their services. How long can you rent the G Wagon for? Is there a minimum amount of days to rent it? Where will you pick it up and drop it off?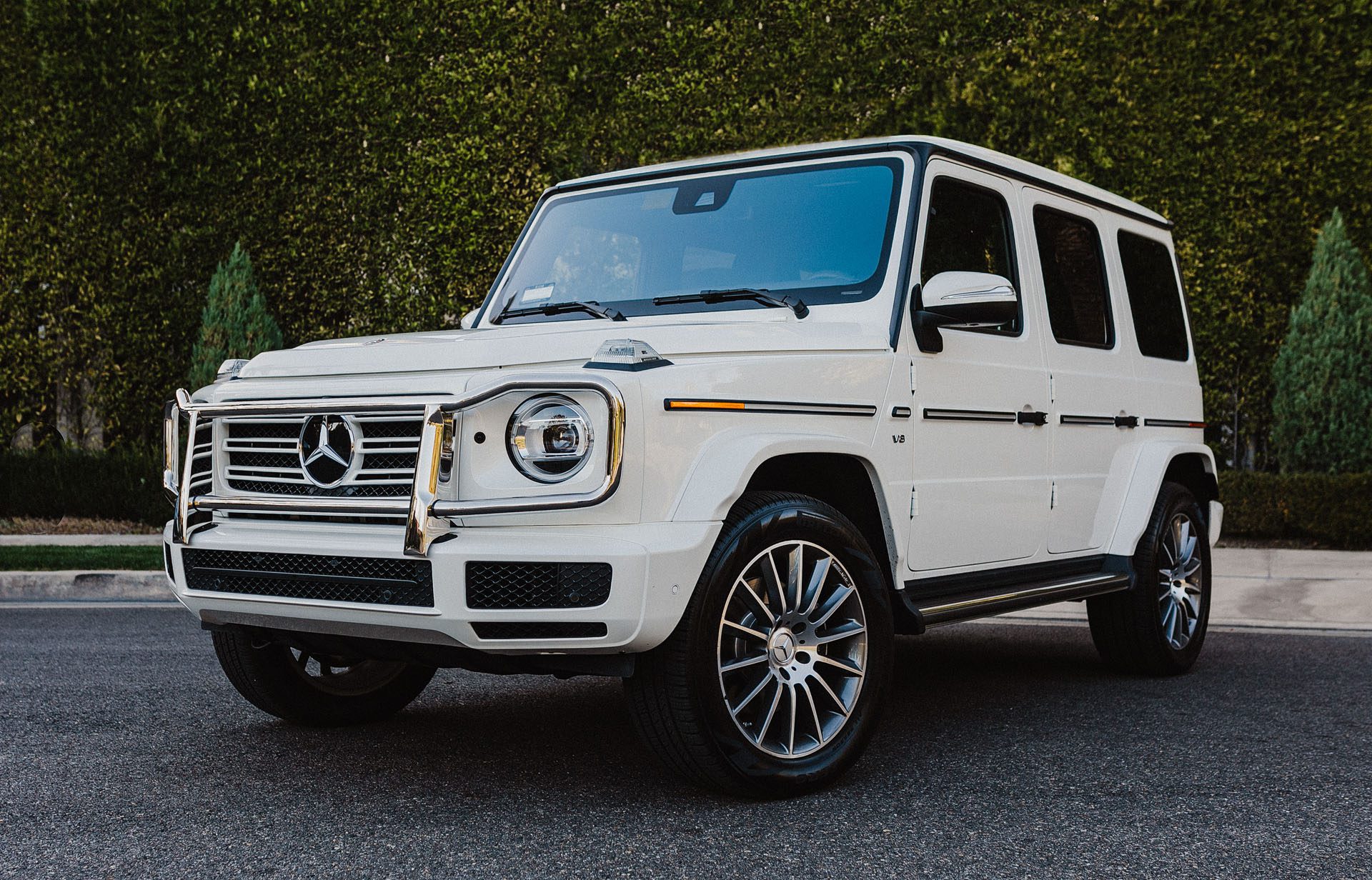 The Benefits of Renting a G Wagon
Odds are that you can probably think of a few, but let's take a closer look at the benefits of renting a G Wagon for your night on the town.
Perfect for VIPs
What better way to greet your VIPs than with a luxury SUV such as a G Wagon? Everyone will look forward to driving around in the glamorous SUV that you rented.
It can help set the mood for the night. Whether you're going on a hot date with a guy/girl that you want to impress or business partners that flew into town for the night, the G Wagon is sure to leave a lasting impression.
Having a G Wagon ensures that all your valued guests have an extraordinary night all the way around.
Smooth Ride
We mentioned the G Wagon's performance and handling in a section above, but there's nothing like experiencing it for yourself.
The drive is quiet, smooth, and bump-free, which means you and your passengers can focus on having fun and connecting on a deeper level.
The G Wagon offers a classy ride to any event that you're attending. Even if you're just driving it for yourself, you'll love every minute of it!
Beverly Hills Vibes
Beverly Hills is everything you could want in life. It's coastal, yet luxurious. Fun, yet refined. Classy, yet casual.
The G Wagon perfectly encompasses everything about the Beverly Hills lifestyle, so why wouldn't you want to drive it down the streets of The Hills for a night or two?
Renting a G Wagon will help you live it up for a few nights. You'll gain perspective on how lucky you are and create lasting memories with those that get to ride in it with you.
Rent a G Wagon for an Unforgettable Experience Today
Now that you have seen an in-depth guide on how you can rent a G Wagon and why you should do so, be sure to use this information to your advantage.
Are you flying into Beverly Hills for a vacation? If so, then read this article on how to plan the perfect Beverly Hills getaway. To get started, please feel free to contact us directly at 888-399-4356 and we will be happy to assist you further.