The Lamborghini Urus has been shrouded in mystery for several years now. It has been teased by the Italian carmaker as working on a hybrid supercar, but so far nothing concrete has come from it. Is it really coming? Can we believe the hype or is this all just a myth?
The Urus history
Lamborghini first showed off the Urus concept car in 2012 at the 2012 Beijing Auto Show, and it quickly became a talking point among automotive enthusiasts. The styling was aggressive, with sharp angles and an angular body that hinted at its potential performance capabilities. As the years passed by, Lamborghini continued to tease us with the promise of production-model Urus cars.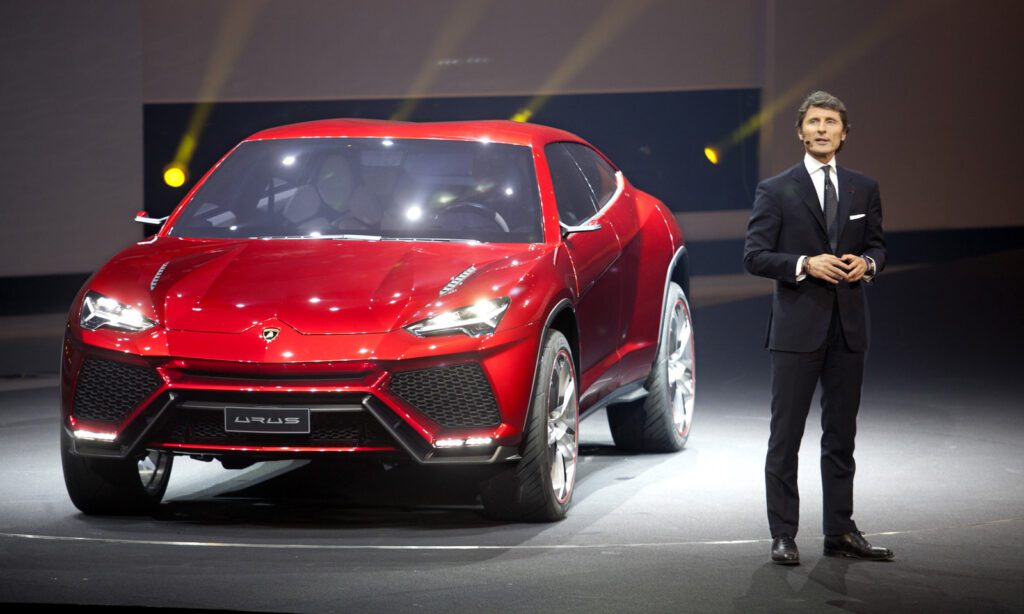 In 2017, Lamborghini finally unveiled the production version of the Urus. It was an updated take on the concept car, with a more refined design and plenty of performance-focused technology. Powering the Urus is a 4.0 liter twin-turbocharged V8 engine, making 641 horsepower and 850Nm torque. In terms of performance figures, the Urus can reach 60 mph in 3.2 seconds and has a top speed of 190 mph.
Urus today's success
Fast forward to today, the Lamborghini Urus is available for prices starting at around $229,495. It's an expensive car, but there's no denying its impressive performance capabilities or head-turning design. The Urus is a unique car that stands out in the crowded luxury SUV market, and it looks set to stay a big hit with Lamborghini fans. If you're looking for an eye-catching supercar that has the added practicality of being an SUV, then the Urus will fit your needs perfectly.
The Lamborghini Urus is a luxurious and powerful SUV that offers an unrivaled driving experience. Whether you're looking for a luxury car with performance credentials or just want to make a statement when you drive, the Lamborghini Urus is the perfect choice. It was the most exciting addition to the Lamborghini family, and one that looks set to be a classic for many years to come.
Why people love the Urus
The Lamborghini Urus is the most successful exotic car rental in our Los Angeles fleet and our best customers keep coming back for it. We just introduced the Urus rental in Miami and the demand for it is staggering.
Since the day it was released, this car took the automotive world by storm and become an instant classic. We wrote this article a few years ago asking ourselves if it was the best SUV in the world. The answer is still the same, a big YES. It promises to be a car that stands the test of time and will be remembered as one of Lamborghini's greatest achievements. With its eye-catching design and incredible power, the Lamborghini Urus created a whole new segment by itself, by being the first combination of luxury SUV and hyper performance.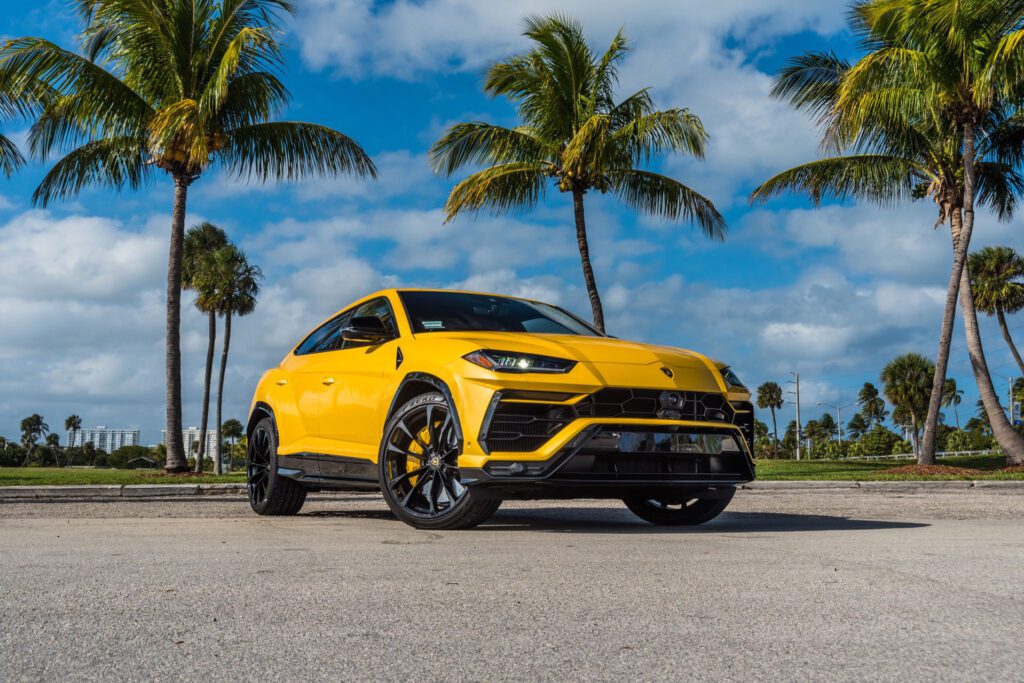 It's an exciting vehicle that offers a truly unique driving experience, and it looks set to keep its rank as the benchmark for other SUVs on the market. So for anyone who was looking for a powerful SUV with a luxurious interior and a unique exotic car design, the Lamborghini Urus was the perfect choice. But about the future of this beast? Should owners start thinking about selling it in anticipation of an electric version, should prospects postpone their purchase plans?
Hybrid? PHEV? Full electric Urus?
The brand was rumored to be working on a hybrid version of the car, or maybe a full electric version of it. While Lamborghini hasn't officially confirmed anything yet, many believe that the hybrid or electric version of the Urus will be released in a few years' time. With its powerful engines and luxurious interior, the hybrid or electric Urus could be an even bigger hit than its predecessor and would certainly help to cement it as one of Lamborghini's most iconic models. But the trend is changing very fast and all the car manufacturers announces very aggressive investments towards electric cars. Following Tesla's success, government incentives, climate activists and customers acceptance, the future of the car industry is to go full electric asap.
What do we know so far?
• Lamborghini's design boss Mitja Borkert confirmed to TheDrive that the Urus super-SUV will eventually go electric, but did not specify if the successor will be electric. He cited regulations and social acceptance as factors that make electrification more sense for this type of car.
• The CEO Stephan Winkelmann has given more details on the future electrification in an interview with Autocar. According to him, the Lamborghini Urus is set to become the world's first supercar with an all-electric powertrain when it launches in or after 2028. This innovative model will boast a variety of advanced features that provide drivers with optimal performance, luxury and efficiency.
The Urus electric version is rumored to be powered by a battery pack with a capacity of 80-90 kWh. This allows the car to have a range of over 300 miles when fully charged. Along with this, Lamborghini is developing advanced charging technology that can charge the vehicle in less than half an hour.
The Urus electric version might also integrate a fully independent air suspension system, dynamic torque vectoring, and an active aerodynamics package to maximize performance. This will ensures the car's handling is smooth and responsive in any conditions.
• The 2024 Lamborghini Urus will likely be a plug-in hybrid, as indicated by recent spy shots from Carscoops that show less camouflage on the vehicle. The 2024 Lamborghini Urus will likely shares its powertrain with the Porsche Cayenne Turbo S E-Hybrid, which is a 4.0L twin-turbo V8 paired with an electric motor. The Urus is expected to have a higher output of up to 808 hp, which is significantly more than the Porsche's output of 670 hp even without upgrades.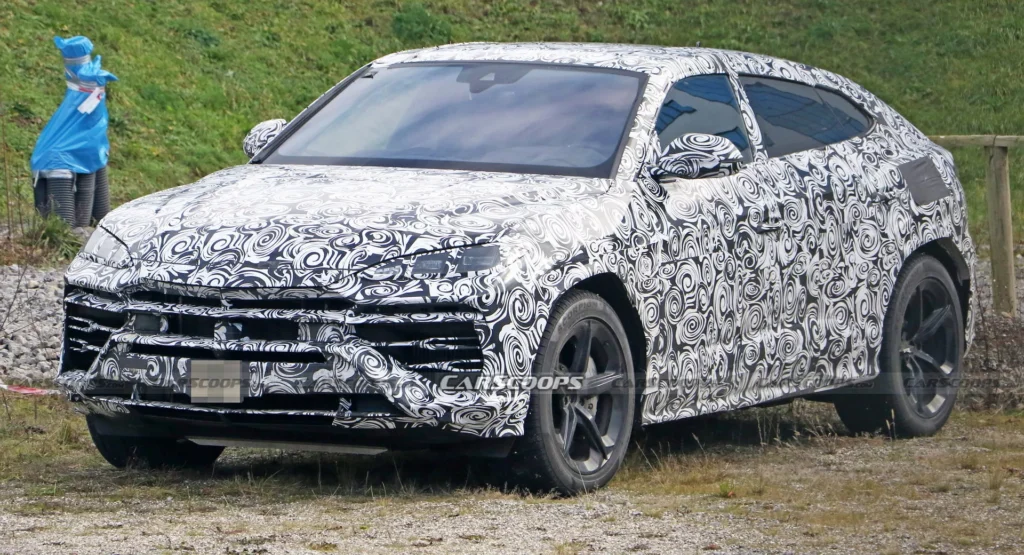 In conclusion, the Lamborghini Urus electric version is set to become a new standard for luxury and performance. With an advanced powertrain, Lamborghini's signature design and futuristic interior, this future car promises to be an exciting addition to the market if it launches in 2028. It will no doubt transform the way we think about electric cars and set the bar for future models in this segment.
Is it an exciting new chapter in the story of Lamborghini or is it all just a myth? Only time will tell!