Are you looking for a way to impress a top-tier client while they're in town on a business trip? Do you want to make a statement as you roll up to an upcoming event?
If so, then you need to consider renting a Range Rover for that special night. Doing so can offer you several benefits, such as a luxurious ride, creating an all-around experience, and more.
You could rent other cars, but we highly suggest that you rent a Range Rover specifically.
See below for an in-depth guide on all the top reasons why you should rent a Range Rover right away.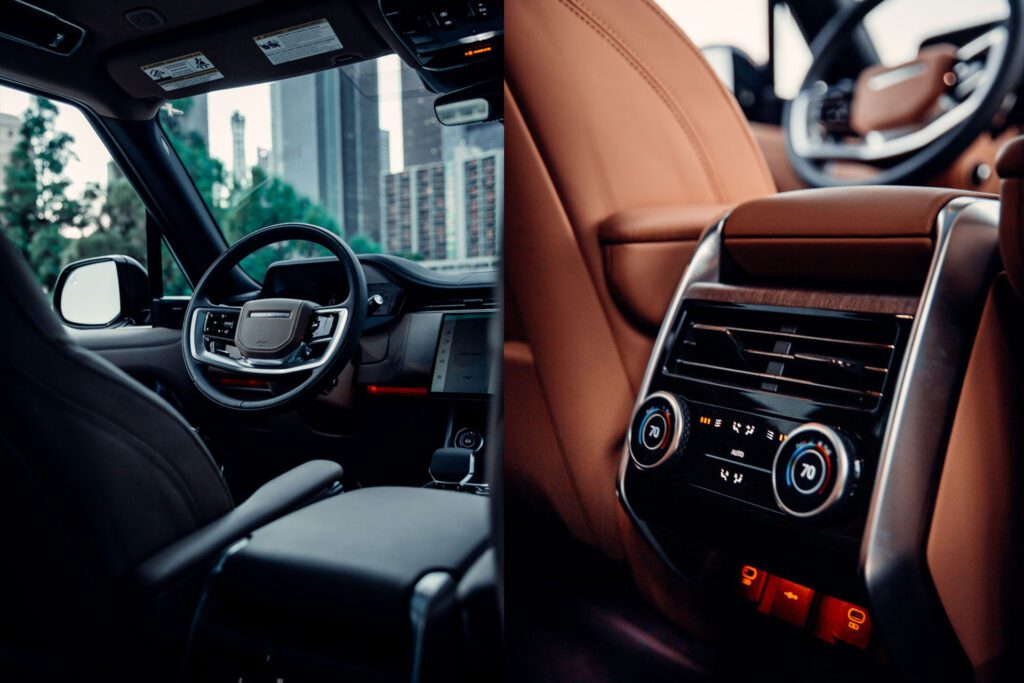 1. Instant Luxurious Credibility
Even those that don't consider themselves to be knowledgeable on cars know about Range Rovers. They know the luxurious vibe that they offer a driver and their passengers.
If you're looking for a luxury car to rent, then you want to go with a name that everyone will recognize. Range Rover can offer that for you.
Imagine pulling up to your next event in a high-quality vehicle like a Range Rover. Everyone will be sure to do a double-take as you hop out and hand the keys to a valet associate.
We highly recommend it to those of you looking to establish a higher-end reputation. We find that a lot of our customers rent a Range Rover to treat their VIPs (such as clients) to a more enjoyable ride.
They can help you make quite the first impression.
Put yourself in your client's shoes, for instance. They're waiting for you to pick them up from their hotel and you pull up in a beautiful black Range Rover with chrome trim.
The client will immediately get the impression that they're in for an awesome night. They'll feel appreciated and the smooth ride will put them in a good mood right away.
2. Optimum Features
If you're going to rent a luxury vehicle for a special occasion, then you want to make sure it measures up to your high expectations.
The moment that your VIPs step into the car, they'll expect to be in awe of the technology and features that surround them. If it doesn't, then they'll feel let down.
Fortunately, the Range Rover can deliver. It has one of the best infotainment centers in the game, featuring a ten-inch screen, digital instrument panel, and smartphone integration.
The infotainment system also has a GPS feature to ensure that you and your guests arrive at your destination as quickly as possible; it has real-time traffic reports.
You'll have a driving experience unlike any other thanks to the high-quality stereo system that surrounds the car. No matter where your passenger sits, they'll hear their favorite songs like never before.
These features can get you in the mood for whatever the night has in store.
You can play some classical music to get everyone in the right mindset for an art showing or walk down the red carpet of a movie premiere.
The Range Rover can also play a movie to keep your VIPs entertained during those long drives; we all know how unforgiving Los Angeles traffic can be!
3. Los Angeles Vibes
The city of Los Angeles is known for many things. It's known for its incredible size, its beaches, and its Hollywood lifestyle; among others.
The Range Rover is the perfect encapsulation of what LA life is all about. It mixes glamour with luxury, yet still has all of the functionality that you would need.
If you're renting a car for a special occasion, then you want to find a higher-end model that's born for the streets of Hollywood.
One of the biggest benefits of renting a Range Rover is its diverse usage. Not only can it roll down the streets of downtown LA, but it also has the ability to brave the rough terrain.
Whether your VIPs want to hit the beach or take in the sights and sounds of Hollywood, the Range Rover can accommodate your trip.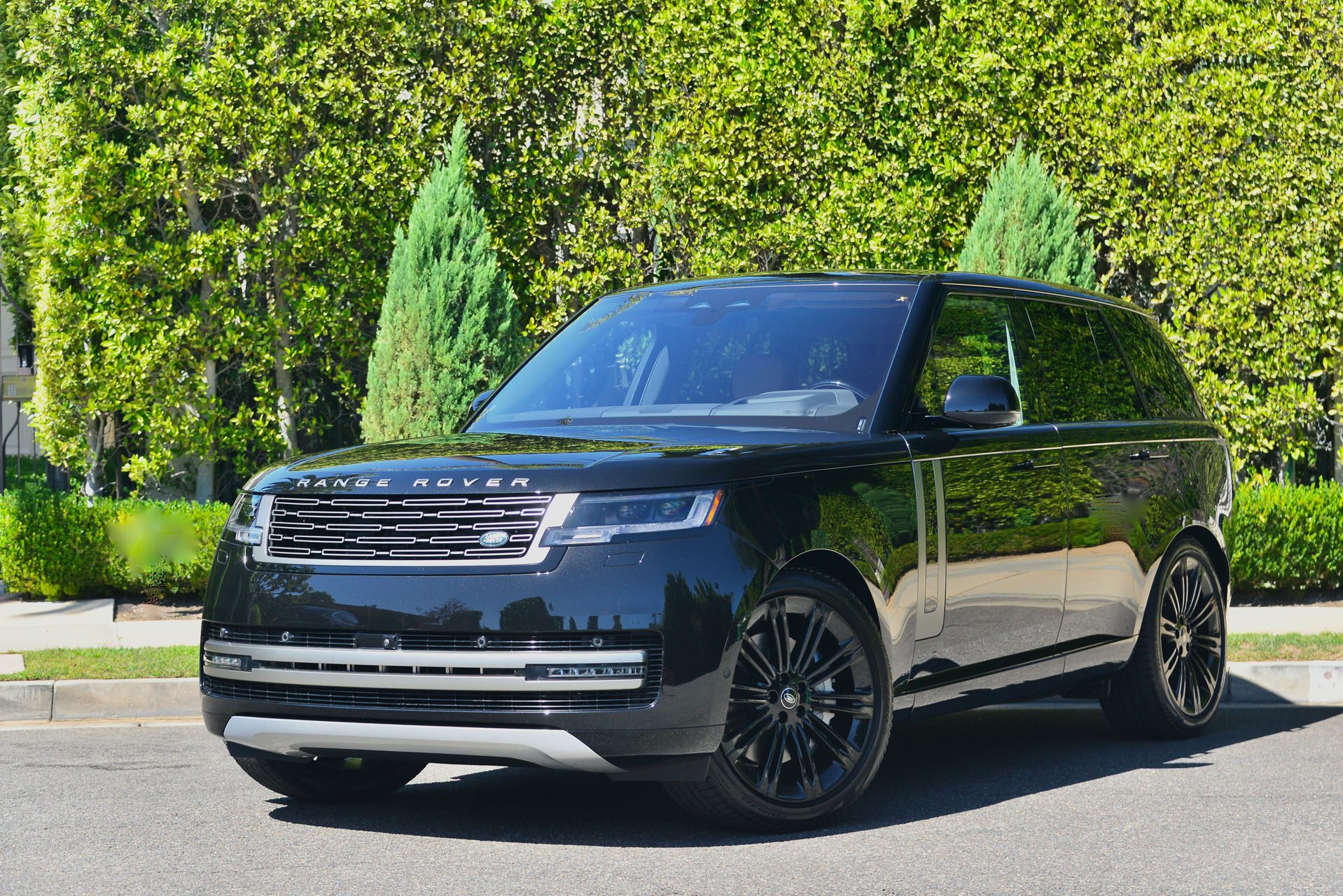 4. Smooth Ride
Can you imagine allowing you and your VIPs to drive to an event in a cabin with a bumpy and noisy ride? Of course not!
You need something that can tune out the noise and give you a smooth ride all the way to your destination, no matter how far that might be.
A Range Rover will give your passengers ample space and has a tremendous shock system to absorb those bumps before the people inside the car feel them.
That smooth, soundless drive can make it easier to hold meaningful conversations with friends, clients, and more.
5. Space for Everyone
Regardless of how many people you're taking with you to an event, you want to make sure they have all the space they need to remain comfortable.
The last thing anyone wants is to be crammed inside a car with other people for thirty minutes (or more).
A Range Rover has a long body and wide frame, allowing for everyone to sit comfortably in their designated seat.
Whether you're picking up VIPs and their luggage from the airport or taking everyone to the hottest club, the Range Rover will fulfill your needs.
Unlock the Benefits of Renting a Range Rover Today
Now that you have seen an in-depth guide on the benefits of renting a Range Rover for you and your guests, use this information wisely.
Take the time to read this page to learn more about Centurion Lifestyle and why we're the perfect fit for your luxury car rental needs.
For more information, be sure to reach out to us directly at 888-399-4356 and we will be happy to assist you further.