When you visit Southern California for your next vacation, you'll want to travel in style. Our collection of sport utility vehicles can make that happen.
Whether you're visiting for a quiet getaway or seeking an intense, off-road trek, our vehicles can help you make the most out of your trip. Here's a look at some of the best luxury SUVs to rent.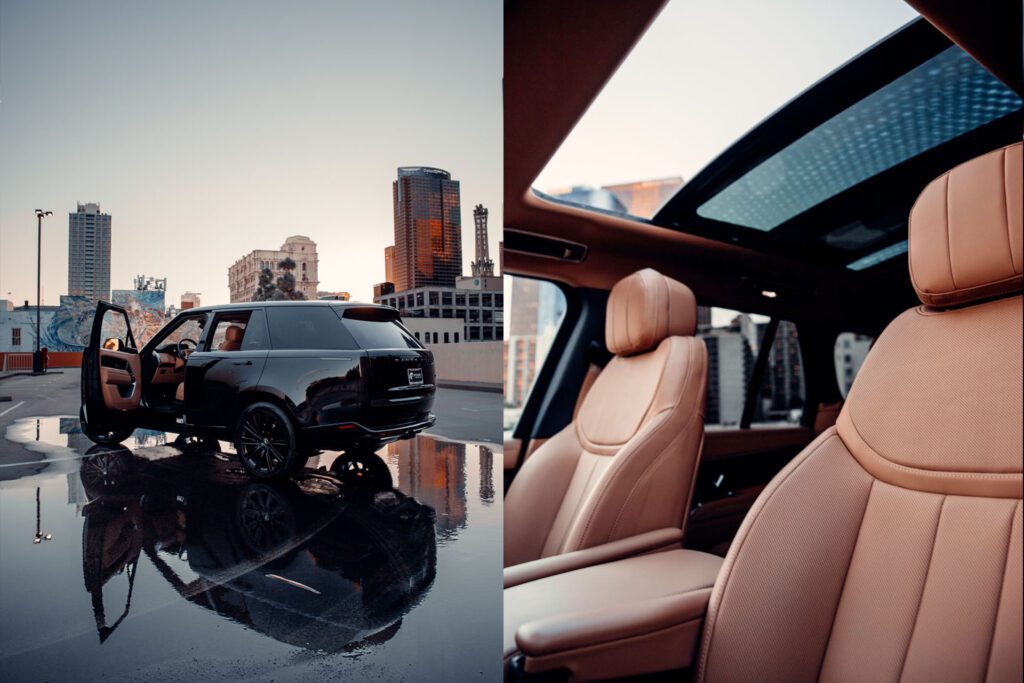 As you navigate your way through difficult terrain -from rugged off-road paths to rush hour traffic and everything in-between – the Land Rover HSE is one of the best luxury SUVs to rent with a sleek, intuitive, and relaxed driving experience.
With a sparkling white exterior design, a spacious leather interior, and a panoramic sunroof, this vehicle is among the most stylish SUVs out there. A turbo-diesel 3.0-liter V-6 engine and 254 horsepower make this an incredibly powerful vehicle. To improve its off-road capability, Range Rover gave the HSE a Low Traction Launch system, which "helps to further enhance low-speed maneuvering and pulling away from a standstill in adverse conditions."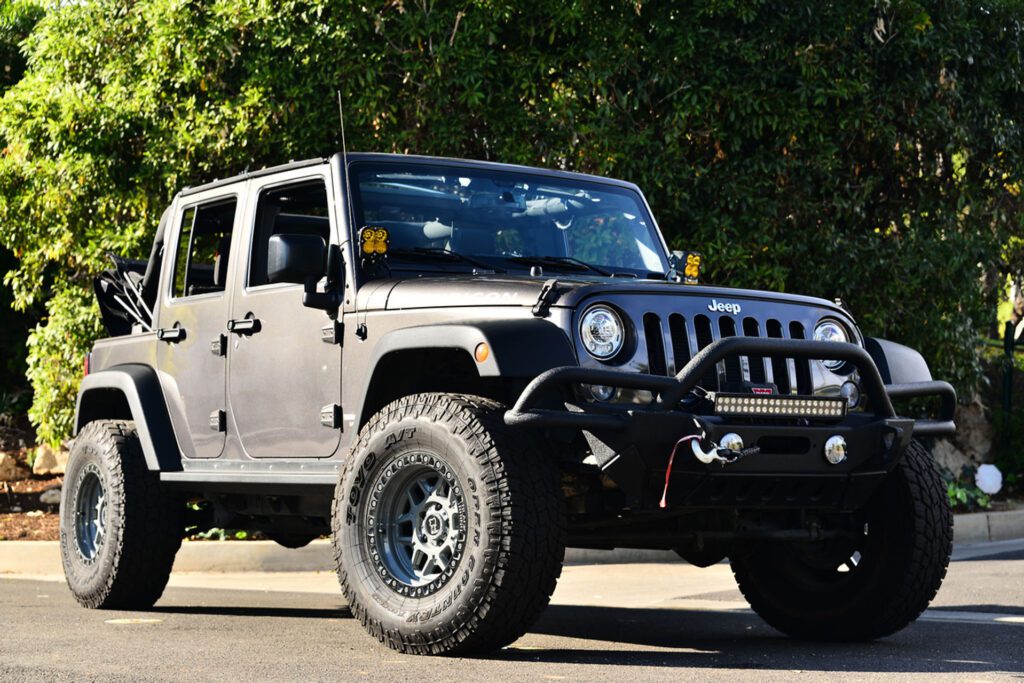 One of the best luxury SUVs to rent, and one of the most iconic SUVs in history, the Jeep Wrangler continues to be one of the top choices for off-road adventures. That's why, after all these years of production, Four Wheeler magazine dubbed it the "4×4 of the Decade."
Although the latest model looks incredibly similar to its predecessors, it does include some noteworthy improvements. The Wrangler's roof is now easy to open; the shocks have been repositioned, too, giving you a smoother driving experience. Additionally, the interior includes modern screens and switchgear.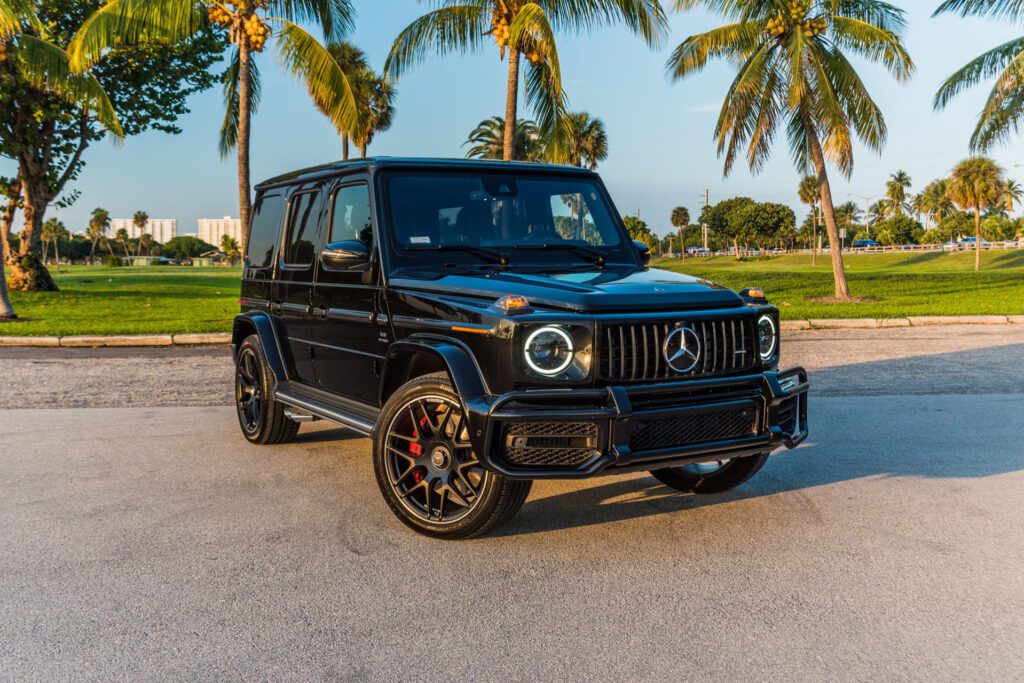 Another legendary model with a classic look, the Mercedes AMG G63 is among the best luxury SUVs to rent—and one suited for any kind of excursion.
Its V8 engine, 563 horsepower, and seven-speed automatic transmission give it the strength you crave from a vehicle of this size. Moreover, its all-wheel drive, traction and stability control, and anti-lock braking system – included in the front and the rear – make the G63 an easy car to maneuver.
If you're planning a long trip, the plethora of modern technology will help your time on the road fly by. The G63 has an in-dash CD/DVD player, an SD card reader, voice control, Apple CarPlay, and Android Auto, among other features.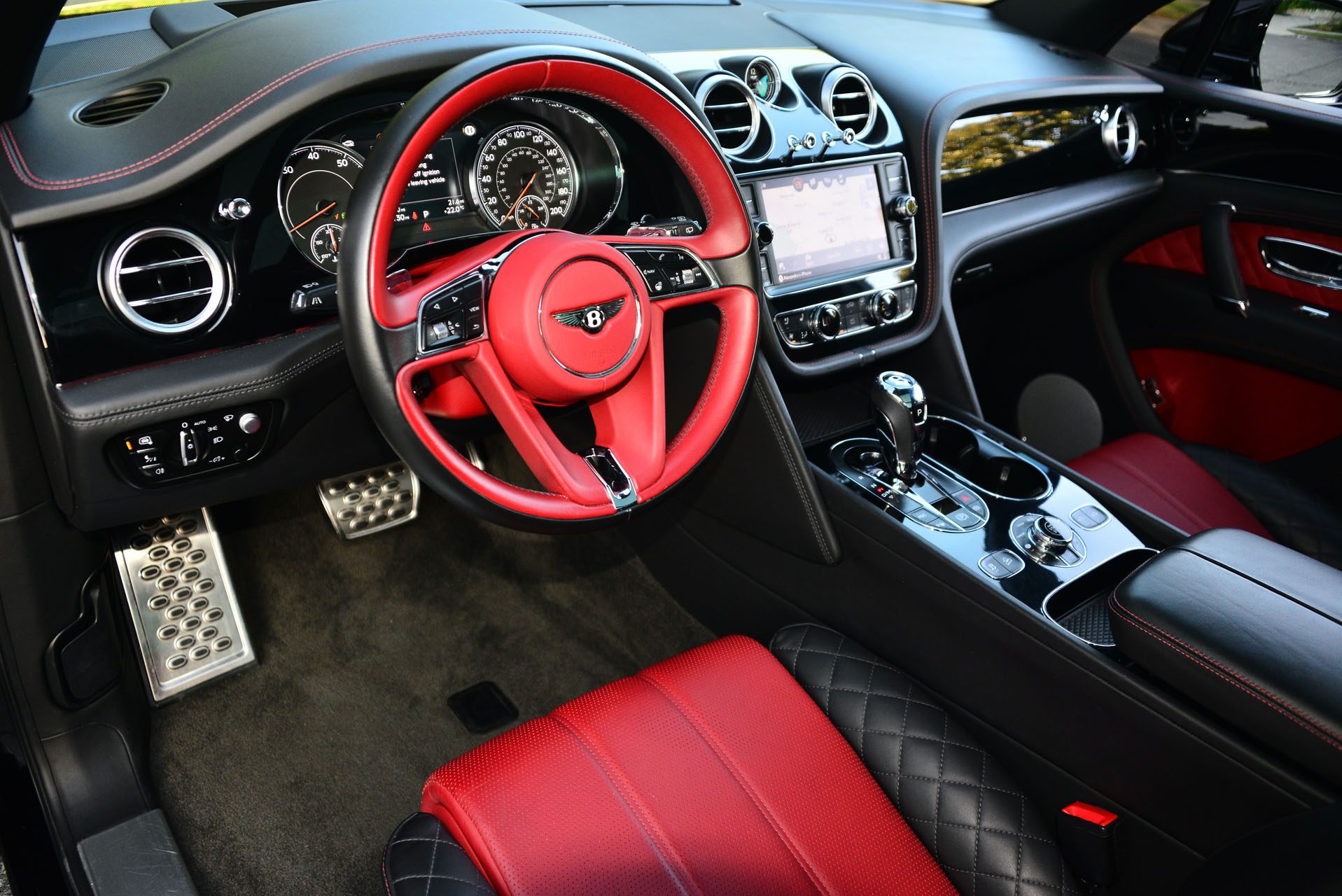 As is often the case when it comes to Bentley models, the Bentayga is unlike any other vehicle in the world. Its power, performance on all terrains, exceptional design, and the most technically advanced engine in its category set it apart. So does its speed: The Bentayga is one of the best luxury SUVs to rent because it is one of the fastest SUV's ever made.
With a twin-turbo 6.0-liter W12 engine, 600 horsepower, and eight-speed automatic transmission, this SUV can go from 0-60 in 3.7 seconds and has a top speed of 187 miles per hour. That strength is easy to handle thanks to rear-wheel drive.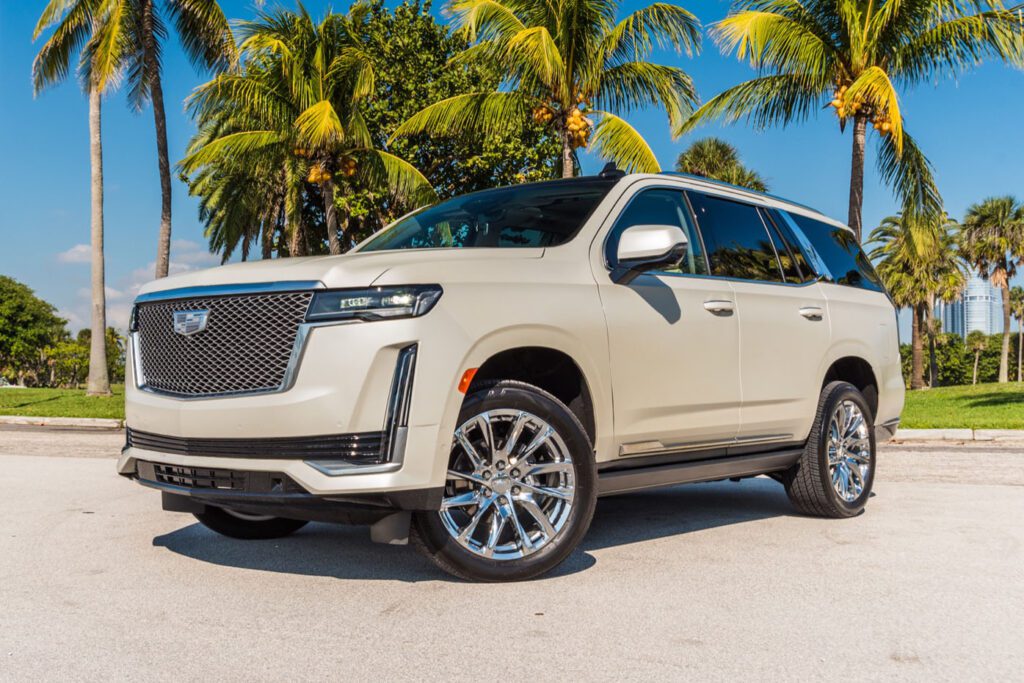 The latest version of Cadillac's crown jewel is better than ever. Considered one of the most iconic vehicles in history, the Escalade ESV includes some of the most innovative driving technology available—including 10-speed transmission, LED concierge lighting, a hands-free liftgate, and a premium magnetic ride control system that reads the road up to 1,000 times per second.
This model has rear-wheel drive, too, and features a comfortable interior, bluetooth technology, a GPS navigation system, wireless charging, Apple CarPlay, Android Auto, and automatic parking assist, putting it near the top of the list of best luxury SUVs to rent today.
* * *
If you're ready to rent a luxury SUVs for your Los Angeles trip or if you have a question for one of our representatives, contact us today.